Folltropin, 20ml (Powder only) - Single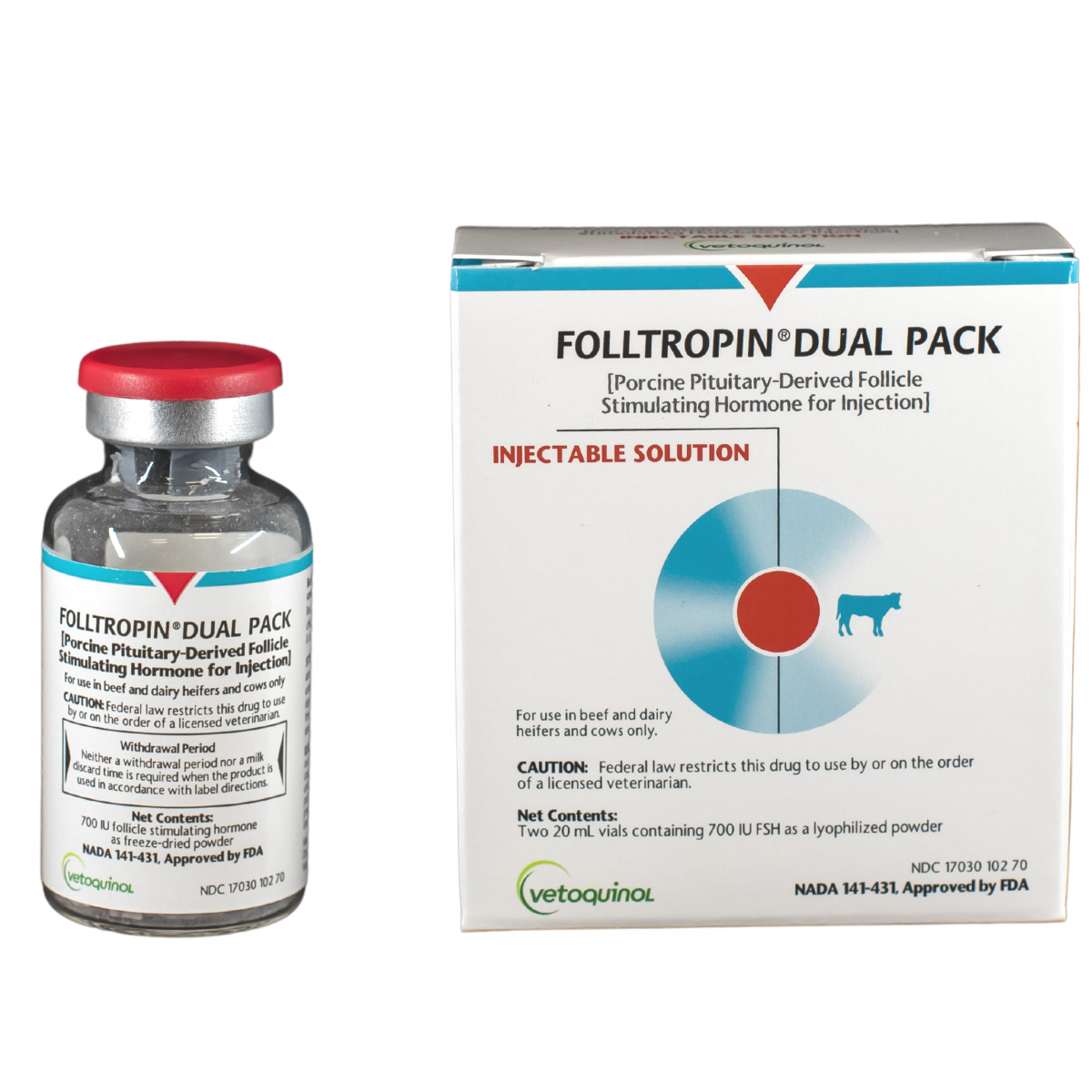 Product ID: 04-020-129-3
---
Quantity Discount
1 to 4: $232.45
5 to 9: $228.10
10 and up: $224.75

---
Product Description
PRICE LISTED IS PER INDIVIDUAL BOTTLE OF POWDER
This item can only be ordered by a licensed U.S. veterinarian or with veterinarian approval. If you are not a veterinarian, please go to our Forms page and have your veterinarian fill out a VDPO form and send that in to us.
Folltropin is the only legal FSH in the US. The FSH that is sold to us from the manufacturer is labeled for US use only and as such cannot be sold outside of the US.
---
© 2023 Professional Embryo Transfer Supply, Inc.